The Ceramic Shop retail store will be closed Saturday 7/2 - Tuesday 7/5 in observance of the holiday. We are always open online. Happy 4th of July!!!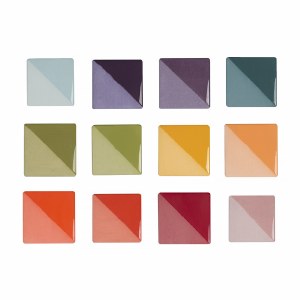 Speedball Color Sample Pack
$237.15 $213.44 $23.71
Item #: SB001095
This Speedball underglaze sample pack comes with one each of the following underglazes in a pint size bottle (pictured from left to right):

Blue Frost
Royal Purple
Amethyst
Teal
Avacado
Leaf Green
Saffron Yellow
Peach
Mandarin
Flame Red
Carmine
Soft Pink
JOIN OUR NEWSLETTER!