Use code NCECA23 for 15% off The Ceramic Shop Brand Products!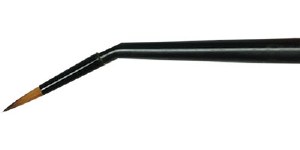 Majestic Tight Spot Brush 5/0
$4.09
Item #: MTSB50
Mini Majestic brushes are specially designed for working in miniature scale and are ideal for precise detail painting. Hand-crafted with a superior combination of synthetic taklon filaments, these brushes work remarkably well with all glaze mediums. The Majestic line is admired by artists for its variety of shapes, durability and elegant look.
JOIN OUR NEWSLETTER!