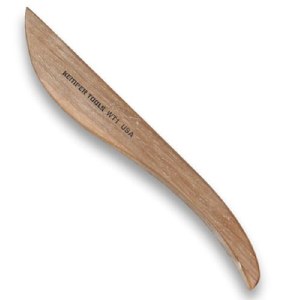 Wooden Modeling tool Kemper 6"
$5.19 $4.93 $0.26
Item #: KWT1
Kemper WT1 Wood modling tool.

Contured at both ends, this tool is ideal for sculpting or trimming away that clay at the bottom of your thrown piece. Great for cutting slabs, and smoothing over a freashly trimmed foot.

Must have tool.
JOIN OUR NEWSLETTER!