Our retail store will be closed May 27-30 and will open again on May 31st. Our online store is always open!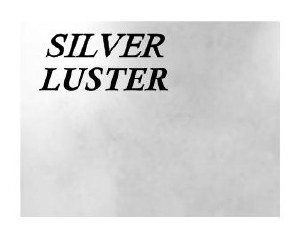 Full LusterDecal 8.5x11 Silver
$54.00 $43.00 $11.00
Item #: MDAFCLSD
The Ceramic Shop is excited to introduce a new line of overglaze decals by Milestone Decal Art LLC!
A line of full color pages that allow you to cut out your own designs! These decals are now available in a variety of metallic colors - see the pull-down menu for each design for color availability.

These decals also come in non luster colors: Orange, Teal, Red, Yellow, Green, Black, and White!

Each decal sheet measures 8.5" x 11". For complete information on how to apply and fire your decals, please click here


On glass, fire your kiln to 1250°F; on porcelain and other ceramics, fire your kiln to 1380°F.
JOIN OUR NEWSLETTER!