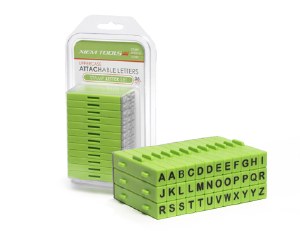 Attachable Letters Uppercase
$23.95
Item #: XALU
Attachable letter stamps (1/4" tall) will make stamping letters onto your clay projects a breeze! Because the letters can snap together, your words or signature will line up perfectly when you press these into soft clay!

The Attachable Letters Uppercase kit comes with a total of 36 stamps in uppercase letters. The stamps can attach either vertically or horizontally, so no matter how you arrange them, they will be in a straight line.
JOIN OUR NEWSLETTER!