Our Retail Store will close early at 1:30pm Friday, December 9th. Our online store is always open!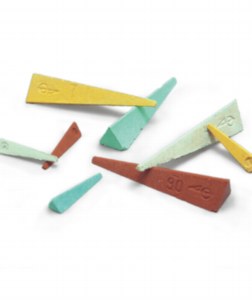 Orton Cones Small cone 03
$11.80 $11.21 $0.59
Item #: ORSMC03
Quantity Discounts:
5
$8.97
10
$8.73
25
$8.50
Orton Small Pyrometric Cones measure approximately 1.13" tall. Cones come packaged in a box of 50. Small cones are designed for use in kiln sitters.

Please choose desired firing temperatures from the drop-down menu above.

For more information on pyrometric cones and their temperature equivalents you can reference the Orton Cone Chart °F.

Related Items:

JOIN OUR NEWSLETTER!