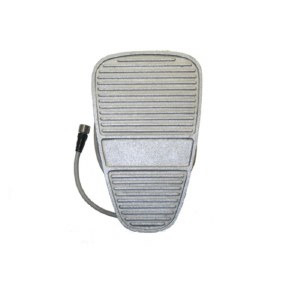 Foot Pedal for VL Whisper - D
$230.00 $218.50 $11.50
Item #: SVLWFPD
This is a replacement detachable foot pedal for the Shimpo VL Whisper pottery wheel.

Shimpo has two designs of their foot pedal, the permanently attached pedal and the detachable pedal. This is the detachable style of foot pedal.

For the permanently attached style foot pedal click here.
JOIN OUR NEWSLETTER!