Use code NCECA23 for 15% off The Ceramic Shop Brand Products!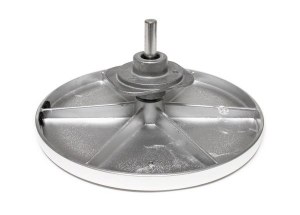 Brent 14" Wheel Head Assembly
$339.00
Item #: BWH14S
Replacement Brent 14" wheel head, with shaft and bearing subassembly. Fits Brent models C, CXC, EX, and IE-X.

3/4" Shaft Diameter
14" Head Diameter

OEM Brent Part # 22017T
JOIN OUR NEWSLETTER!