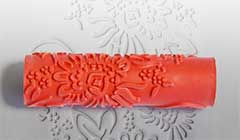 Discover the unlimited possibilities of pattern and texture with Xiem Art Rollers! Xiem Art Rollers are made in more than 30 seamless designs and are the fun way to explore and create unique ceramic artwork.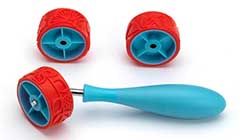 Xiem's Art Roller Minis are available in 12 modern designs. Making a quick and seamless line of textures has never been easier! Just slide the roller on the handle and keep on rolling!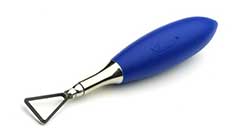 Xiem's Carbide Trimming Tools offer superior quality and performance. They are precision-manufactured to the highest industry specifications in the market today. Trim with ease and accuracy using these interchangeable blade tools!
The Precision Applicator is a true innovation in ceramic glazing, slip-trailing, fine detailing, writing, wax-resisting, painting, and any other liquid decorating technique you can dream up!
The X-Sponge II features an adjustable stainless steel telescopic handle with a secure rubber grip. Sponge heads can be replaced easily!
Xiem's solid stainless steel tools are hand-crafted to ensure a precise cutting edge and are set in a rubber handle for firm gripping and comfort. They are easy to clean, rust-free, and come in great colors!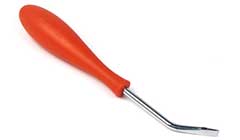 The Xiem Bat Lifter will allow you to easily remove any sticky bat or heavy wheel throwing work from the wheel with confidence!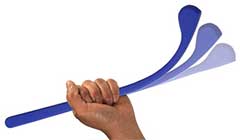 Xiem's Potter's Wand II is a throwing and shaping wonder stick. It can be curved to reach into a narrow-necked wheel-thrown form to shape pots like a professional!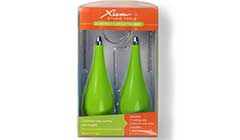 Xiem's Clay Cutter is a great take on the traditional wire cutter. It comes with adjustable wires and no-slip grip handles.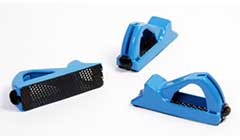 The X-Shred has an ergonomic handle, quick-release tempered steel blade, and a compartment for shavings. It is the potter's #1 choice for shaping and refining clay and plaster.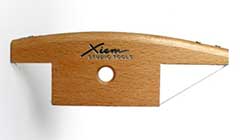 The X-Bevel is a clay tool that is designed for quick and precise cutting of clay at 30, 45, and 60-degree angles. It is a must-have handbuilding tool for all potters!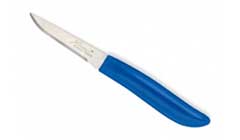 The Xiem Potter's Knife is great for cutting, trimming, and sculpting greenware clay. These knives are not only sharp and comfortable, but also available in blue and orange!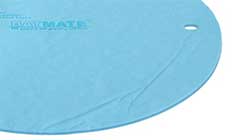 Xiem's Batmate is the perfect solution for annoying bat jitter and warping. Simply place the Batmate below your problem bats on the wheel, and warped bats become stable in an instant! Also great for trimming bowls and plates.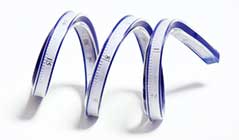 Xiem's Flexible Ruler allows you to take accurate measurements on curved surfaces, draw straight lines on slopes, and is perfect for any hand-building or wheel-throwing application where lines are hard to measure.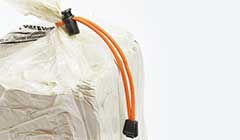 Xiem Studio Tools Clay Bag Ties come with brightly colored nylon cords with durable plastic clasps which ensure an airtight seal, and are good for thousands of reuses. Say goodbye to rubber bands!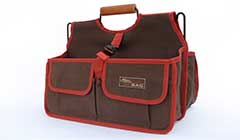 The Xiem Art Bag is designed for potters, artists, and students who need a way to organize and store tools. The canvas bag has a metal frame, sturdy handles, and lots of pockets!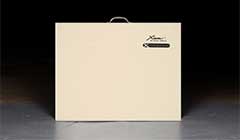 The X-Board is a portable wedging and canvas working board. The X-Board features a galvanized steel handle for easy portability, a durable non-skid rubber base, and a canvas surface, ideal for wedging and working with clay anywhere you choose to use it!