Use code NCECA23 for 15% off The Ceramic Shop Brand Products!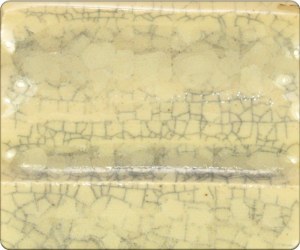 1187 Clear Crackle Gallon
$66.00 $52.80 $13.20
Item #: S1187G
Spectrum 1100 Gallon Discount: :
6
2.50%
12
6.50%
1 gallon.

Spectrum's 1187 Clear Crackle cone 4/6 glaze creates a raku-like surface. It is a ead free, A/P non-toxic clear crackle glaze. After the piece has been removed from the kiln and allowed to cool, the crackle pattern will form. A colored dye can be rubbed into the surface to emphasize the crackle pattern. Crackle glazes are not considered dinnerware safe due to the possibility of bacteria growth in the cracks.
JOIN OUR NEWSLETTER!