Join us In-Store for our Annual BLOWOUT SALE, Saturday June 3rd (10am-4pm) at our Norristown, PA store!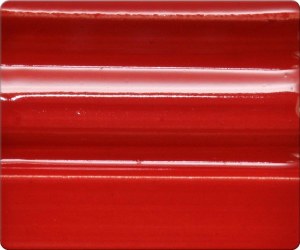 749G Christmas Red Gallon
$109.00 $87.20 $21.80
Item #: S749G
Cone 05/04
1 gallon

A wide range of lead free, dinnerware safe, A/P non-toxic colors, including excellent bright primary colors. These glazes require 2 to 3 coats by brushing for opaque coverage. In general, a more even appearance can be achieved by alternating the direction of brush strokes by 90? to the previous coat (i.e. first brush up and down the piece, next coat brush side to side). These glazes do not bleed together very much so they can usually be butted against each other without the colors running.
JOIN OUR NEWSLETTER!