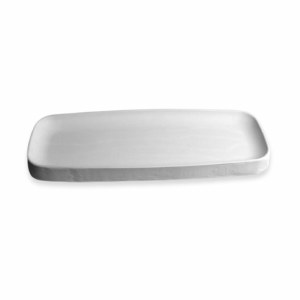 Slump Mold, Tray Butler Jr.
$21.25
Item #: HANDBM
Measures 16" by 6".

Slump molds are concave forms that you can drape slabs of clay onto. When you work with slump molds, the interior of your form is exposed, while the outer face is in contact with the mold. Our slump molds are made with highly durable Hydrostone and make a great addition to any studio or classroom.
JOIN OUR NEWSLETTER!