Join us In-Store for our Annual BLOWOUT SALE, Saturday June 3rd (10am-4pm) at our Norristown, PA store!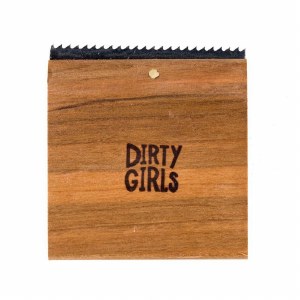 Snaggle Tooth, Texture Tool
$9.00 $8.55 $0.45
Item #: DGST
The Dirty Girls Snaggle Tooth Scoring Tool is ideal for scoring large areas very quickly. The base is made from high quality wood and is oiled for longevity anbd durability. The sharp serrated edge creates effective scoring marks and is great for attaching slabs or for making interesting surface textures on your pots.

This tool is compact and lightweight. Measuring approximately 2.5" x 2.5" x 0.5", the Snaggletooth is easy to hold and does not take up much space in your tool box.

This is a Ceramic Shop favorite and a must have for any handbuilder!
JOIN OUR NEWSLETTER!