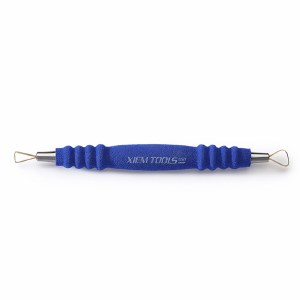 Trimming and Carving Tool 01
$15.95
Item #: XTFM01
Mini Titanium Fused Triming and Carving Tool 01


Mini Titanium-Fused Carving and Trimming Double-End Tools Series are handcrafted of high carbon tempered stainless steel. Then, fused with a thin layer of Titanium Nitrite to the surface to increase strength and hardness, provide less friction and rust resistance. The Soft Foam Sleeve provides excellent comfort and gripping. The titanium-fused blades are exceptionally sharp and three times harder than steel for maximum performance, creating a resilient cutting edge than conventional carbon steel blades.
JOIN OUR NEWSLETTER!