Our online shop is always open!
Attention local customers: our retail store is closed until further notice, please click HERE for more information.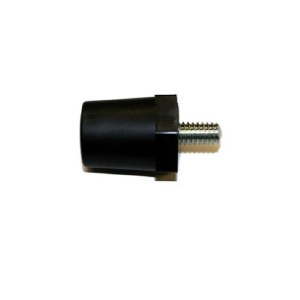 Shimpo RK, Fixed Rubber Foot
$8.25
Item #: SRKFRF
This is a replacement fixed rubber foot that is not height-adjustable, and affixes to the body of the Shimpo RK pottery wheels.
Each wheel uses 1 adjustable and 3 stationary feet.

For the adjustable rubber foot, click here.
JOIN OUR NEWSLETTER!