Our Retail Store will be closed from May 28th-31st for Memorial Day weekend. Our online store is always open!
Hand Extruder Hollow Die Set
$34.50
Item #: CSXHDSET
Here are at The Ceramic Shop, we're always creating new stuff. We're happy to introduce our new 2-inch diameter hollow extrusion die set, which fit perfectly in handheld clay extruders like our own Hand Extruder or both the Scott Creek Super Duper Clay Gun and Super Duper XL Clay Gun.
The set includes the essential hollow die bridge and 8 lasercut acrylic hollow shape dies.
Please Note: Die color may vary.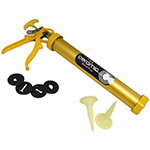 - Check out The Ceramic Shop's Hand Extruder!

Check out all of our other die sets!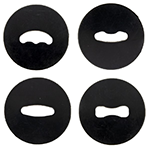 - Handle Set 1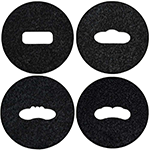 - Handle Set 2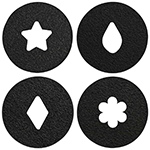 - Jewelry Set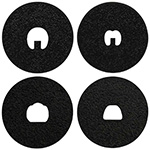 - Slab Edge Set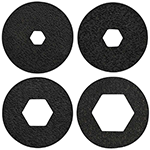 - Hexagon Set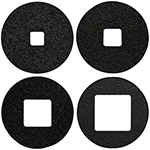 - Square Set
JOIN OUR NEWSLETTER!