The Ceramic Shop retail store will be closed Saturday 7/2 - Tuesday 7/5 in observance of the holiday. We are always open online. Happy 4th of July!!!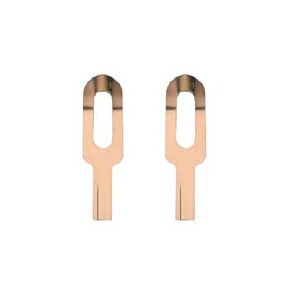 Fluting Tool Replacements-S
$8.98
Item #: XFTSRS
Set includes 2 small blades.

Replacement Blades for Xiem Fluting Tool Set. The blades are interchangeable to give artists the flexibility and freedom to create their work without the size limitation. The titanium bonded blades offer a superior cutting edge retention and rust resistant while the angled blade design provides a consistent depth and evenly smooth in every cut. They are three times harder than steel which makes them the ideal cutting edge for carving on a leather-hard clay.

Set includes 2 blades.
JOIN OUR NEWSLETTER!