The Ceramic Shop retail store will be closed Saturday 7/2 - Tuesday 7/5 in observance of the holiday. We are always open online. Happy 4th of July!!!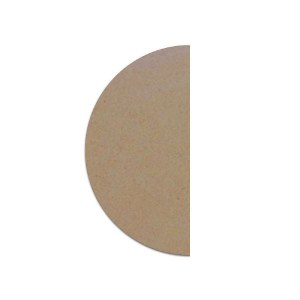 Kiln Shelf Core Lite 26" Half
$102.12 $66.60 $35.52
Item #: KS41037
Core Lite Kiln Shelves are special order only and can take a minimum of 4 weeks to ship. Feel free to call us before you order these unique shelves.

26" x 5/8"
Half Round

These shelves are extruded with openings through the interior.

They can be fired up to Cone 9 safely. Multiple high temp firings pushing to Cone 10 are not recommended.

The shelf composition is a mix of mullite and cordierite with about 5% magnesium. Not recommended for wood, reduction or salt firings.

Related Items
Kiln Wash
Kiln Posts

No Packaging Fee!
JOIN OUR NEWSLETTER!