Join us In-Store for our Annual BLOWOUT SALE, Saturday June 3rd (10am-4pm) at our Norristown, PA store!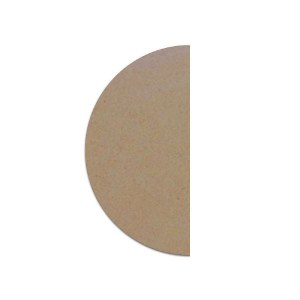 Kiln Shelf Core Lite 26" Half
$102.12
Item #: KS41037
Core Lite Kiln Shelves are special order only and can take a minimum of 8 weeks to ship. Feel free to call us before you order these unique shelves.

26" Half Round.

These shelves are extruded with openings through the interior.

They can be fired up to Cone 9 safely. Multiple high temp firings pushing to Cone 10 are not recommended.

The shelf composition is a mix of mullite and cordierite with about 5% magnesium. Not recommended for wood, reduction or salt firings.

Related Items
Kiln Wash
Kiln Posts

No Packaging Fee!
JOIN OUR NEWSLETTER!