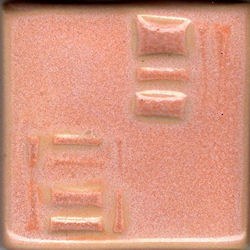 Coyote Enchancted Sunset Pint
$24.50 $22.05 $2.45
Item #: MBG212P
Cone 6

Varying from soft orange to a mottled pink, Enchanted Sunset is loaded with gorgeous microcrystals. The crystals and colors vary with thickness, creating a surface that draws the eye in deeper the longer you look.

Fantasy Glazes can vary dramatically in appearance depending on the clay body used, the thickness of application, and in some cases, the firing. They can be runny, so it's important to test carefully.
JOIN OUR NEWSLETTER!