Join us In-Store for our Annual BLOWOUT SALE, Saturday June 3rd (10am-4pm) at our Norristown, PA store!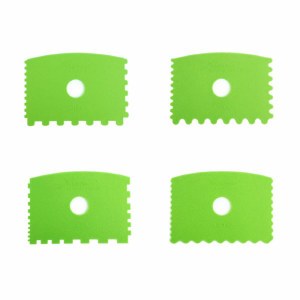 Decorating Ribs Set A, Soft
$13.95
Item #: XUDRSA
Xiem's Ultimate Decorating Ribs are soft plastic decorating tools with a wide variety of edges for truly exciting results. These ribs are perfect for adding 3-dimensional detail to your handbuilt, slab, or wheel work!

Each green Ultimate Decorating Rib set features four unique soft ribs. Set A features DR1, DR2, DR3, and DR4.
JOIN OUR NEWSLETTER!