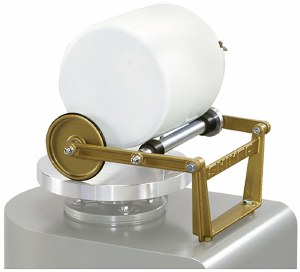 Ball Mill, Wheel Attachment
$630.00 $567.00 $63.00
Item #: SBMWA
Shimpo's Ball Mill Wheel Attachment Rack is a great way for a potter or small business to afford a ball mill with out taking up more studio space. The mill attachment rack fits on RK Whisper, VL Whisper, RK-10, and RK-2 pottery wheels.

The rack accommodates jars from 3-1/2" to 9" diameter up to 10" long. Made of heavy-duty cast iron, the unique folding feature lets you use your wheel for throwing without detaching the rack.
JOIN OUR NEWSLETTER!