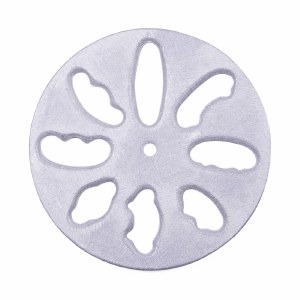 Extruder Die 4" Handle Die
$51.95 $44.16 $7.79
Item #: SC003
The Handle Die is designed to fit the Scott Creek 4" aluminum and steel extruders. This die allows you to produce 8 basic handle shapes in one cast aluminum die. To use, simply turn the die from one shape to the next without ever changing the die.

Your friends will think you spent hours making these handles!
JOIN OUR NEWSLETTER!