Our online shop is always open!
Attention local customers: our retail store is closed until further notice, please click HERE for more information.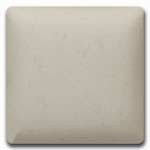 Slip White Low Fire Miller Dry
$0.69
Item #: NS1DRY
Quantity Discounts:
100
$0.64
500
$0.45
1000
$0.36
2000
$0.32
Miller's Low-fire White slip is available in dry form. Mix well and fire to cone 06-04.

Please note that the minimum purchase quantity is 50 lbs.

Avg. Shrinkage Rate: 4.5%
Avg. Water Absorption: 15.2%
JOIN OUR NEWSLETTER!