We will close early on Friday 10/15 at 2pm. Our online shop is always open!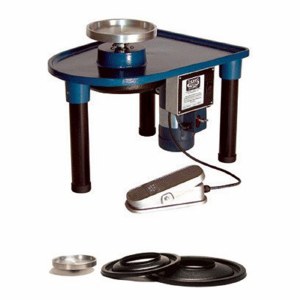 Skutt Wheel Head Cup System
$225.00
Item #: SWHCS1216
The cup head system can be interchanged with the wheel head for use with plaster bats that simply drop into place. These plaster bats can be made inexpensively with either the 12" or 16" mold.
Use the drop-down menu to select either the standard system which comes with the cup head and one 12" ring mold to make your own bats, or the 12" +16" system which comes with the cup and one mold of each size.
JOIN OUR NEWSLETTER!