When you purchase a Brent SR-14 Slab Roller from The Ceramic Shop, you receive a free rebate of $70 in Amaco glazes. Want more details? Call us!

These slab rollers, designed for ease of use and efficiency, are rugged workhorses that will stand up to everything your students roll their way.

The circular handle moves the roller through a double cable system, with cast iron mounted ball bearings for complete rigidity. Convenient canvas-covered boards make picking up rolled slabs easy.

The thickness of the masonite sheet bed can be varied from ¼" to 1¼". Heavy-duty steel pipe construction.

Related Items: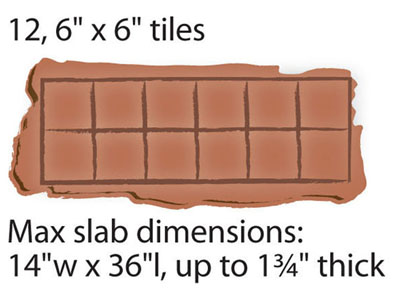 Please note that free shipping only applies to customers in the continental United States. Please contact us for a shipping quote.

Maximum Slab Dimensions: 14" W x 36" L
Maximum Slab Thickness: 1 3/4"
Assembled Dimensions: 27" W x 52" L x 40" H (with legs)