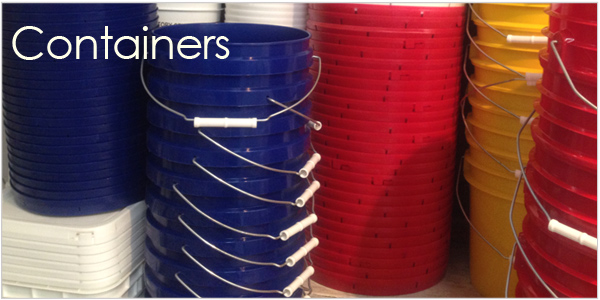 Buckets | Paint Cans | Plastic Jars
Spray Bottles | Squeeze Bottles
Here at The Ceramic Shop, we have containers and buckets to suit all of your needs! High-quality plastic buckets are a studio essential, and we carry a wide variety in bright colors and varying sizes - great for storing and mixing glazes and slips, recycling clay and collecting slop. Many of our buckets come with seal tight lids - so no spills! Our containers are sturdy and built to last. They make keeping your studio and glaze room neat and organized a simple task.
Here you will also find smaller storage containers, including squeeze bottles, pint jars, and small aluminum paint cans – items that are handy to have in your studio for storing smaller amounts of glazes, slips, or oxides, or your glaze test batches.