Our online shop is always open!
Attention local customers: our retail store is closed until further notice, please click HERE for more information.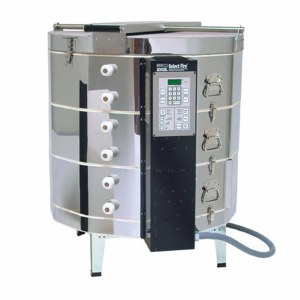 Excel EX-399 Kiln 240v 1 Phase
$4,495.00 $3,596.00 $899.00
Item #: EAEX399K41
Amaco/Excel Kilns all carry a two year warranty.

When you purchase an Amaco EX-399SF kiln from The Ceramic Shop, you receive a free rebate of $100 in Amaco glazes. Want more details? Call us!

Features:
Fires to Cone 8–(240V single or three phase, 208V three phase)
Fires to Cone 5–(208V single phase)
Select Fire Computer Control
EZ-Lift—heavy duty spring loaded hinge means effortless opening and closing
6 Kanthal A-1 elements
7-foot power cord with NEMA 6-50 plug (single phase) or NEMA 15-50 plug (three phase)
Two year warranty

Specifications
Interior firebrick size: 3"
Max Firing Temp: Cone 8 or 5
Inner Dimensions: 28" W x 27" D
Cubic Feet: 9.92
Voltage/Phase: 240/208 Single/Three
Shipping Weight: 400 lb


Related Items:
JOIN OUR NEWSLETTER!