Our Retail Store will close early at 1:30pm Friday, December 9th. Our online store is always open!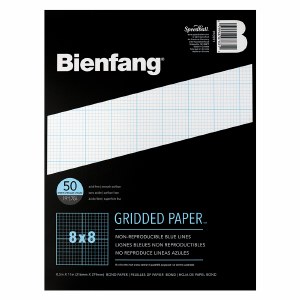 Designer Grid Paper Pad 8.5x11
$10.07
Item #: SBBDGP8511
Bienfang's Designer Grid paper is a go to for draftspeople and artist alike. Everyone who prioritizes percision and accuracy needs a Designer Grid Pad.

The smooth surface and non-repo blue are ideal for designing, drawing, and pattern-making.


Bienfang Designer Grid Paper Pad
4x4 grid
50 Sheets
JOIN OUR NEWSLETTER!