Element Set, SNO P-20 Series
$266.00
Item #: ELSNOP20S
Set of four kiln elements for SNO Industries kiln model P-20, with elements wired in series.

Please note
Sno-Industries wired their elements with two different designs. Please refer to the image below to help determine which element style you need and select "parallel" or "series" from the drop-down menu above.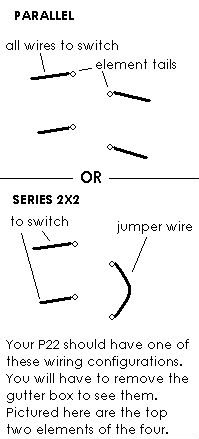 240V / 1 Phase / 25Amp

This item is final sale and is not returnable.
JOIN OUR NEWSLETTER!