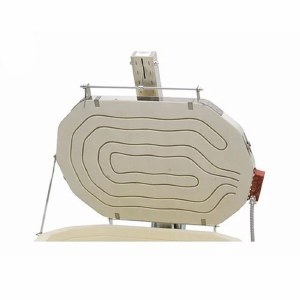 Evenheat GTS 2541 Lid, 240v
$1,230.00
Item #: EHLIDGTS2541
Replacement lid for Evenheat model GTS 2541. Lid is built with 2-1/2" brick and is supplied with 240V heating elements installed.

Lid is not supplied with handle, hinge or other attached hardware.

Please verify that the kiln's model and operating voltage match the specifications listed above before ordering. Model and voltage information is printed on the kilns nameplate.

Evenheat uses only quality Thermal Ceramics brand firebrick and Kanthal brand element wire.
JOIN OUR NEWSLETTER!