Join us In-Store for our Annual BLOWOUT SALE, Saturday June 3rd (10am-4pm) at our Norristown, PA store!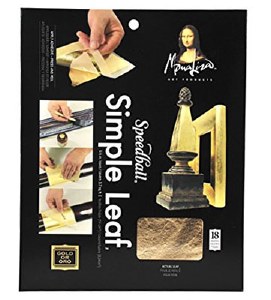 Speedball Simple Leaf, Gold
$13.17
Item #: SBSLG
Speedball's Simple Leaf is a transfer style leaf that is easier to handle and apply than traditional leaf, but delivers the same lustrous results. Ideal for use on flat surfaces, Simple Leaf is bonded with wax paper and adheres to only the areas to which it is applied directly, keeping excess leaf on the transfer paper and minimizing waste and clean up. Each package contains eighteen 5.5"x5.5" sheets.
JOIN OUR NEWSLETTER!