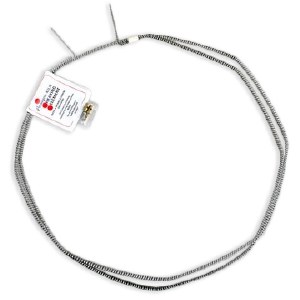 Paragon Xpress E-12T Ele. 120v
$99.58
Item #: ELS1337-9
This item is final sale and is not returnable.

Please supply us with your kiln's serial number in the "Comments" section during checkout so we can be sure you receive the correct element(s).

Replacement element for a Paragon Express E-12T kiln. This kiln has a total of 2 elements.

Price is for individual elements.

The element comes pre-stretched for a precise fit. Element connectors are included with each new element. The default voltage is 120, please call for prices for 240 volt elements.
JOIN OUR NEWSLETTER!