The Ceramic Shop retail store will be closed Saturday 7/2 - Tuesday 7/5 in observance of the holiday. We are always open online. Happy 4th of July!!!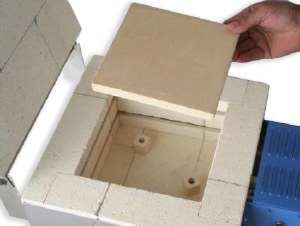 Paragon Caldera Kiln Shelf
$40.11
Item #: KSPCALDERA
This is a square kiln shelf for the Paragon Caldera.

Shelf measures 7" x 7" x 5/8".

Paragon Part # C-7

Related Items
Kiln Wash
Kiln Posts

No Packaging Fee!
JOIN OUR NEWSLETTER!