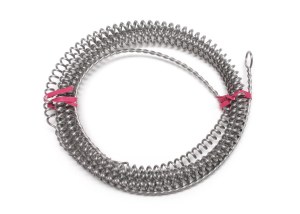 Amaco AH-4 Element 240 V Botto
$86.00
Item #: ELAH4240vB
This heating element is for an Amaco AH-4 kiln. It is intended for use in bottom position. Comes in a set of 2.

This item is final sale and is not returnable.


There is 1 bottom and 4 side elements needed to replace entire kiln. Please select the correct voltage and position from the drop-down menu.

Please verify that the Amaco Kiln model and operating voltage match the specifications listed above before placing your order. Voltage information is printed on the kiln's name plate.
JOIN OUR NEWSLETTER!