Our retail store will be closed May 27-30 and will open again on May 31st. Our online store is always open!
The Ceramic Shop's Vent-Thru Kiln Vent was designed as an afforadable and universal solution for venting your home pottery or glass kiln.
The inline blower connects directly inside the exhaust line.

The 4 Inch inline duct blower has a solid metal case, variable speed control and is quieter than a squirrel cage fan system.

It uses a very small amount of power (18 W) to run, producing strong pressure with a powerful airflow.

The Kit comes with the inline duct blower, 3" x 8' of flexible duct, a 4" to 3" reducer, hose clamps and a plenum box with adjustable foot.
$500.00 $400.00 $100.00
Fully Adjustable & Quiet Running
Compared to old-school AC or DC motors, our brushless DC (also known as EC motor) and variable speed controller lets you precisely control your fan speed from 0-100% to increase efficiency while reducing noise and power consumption.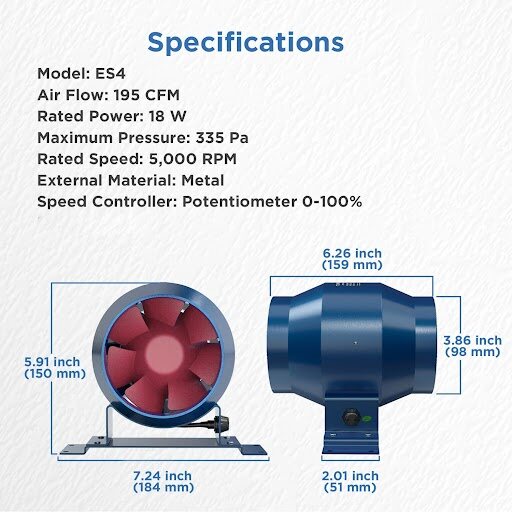 Outstanding Performance
Utilizing the cutting edge brushless EC motor, ES4 performs 30% more efficiently than the AC motor powered duct fan but reduce up to 60% power consumption. It delivers 195 CFM airflow with 5000 RMP high speed and 335 strong pressure using only 18 watts.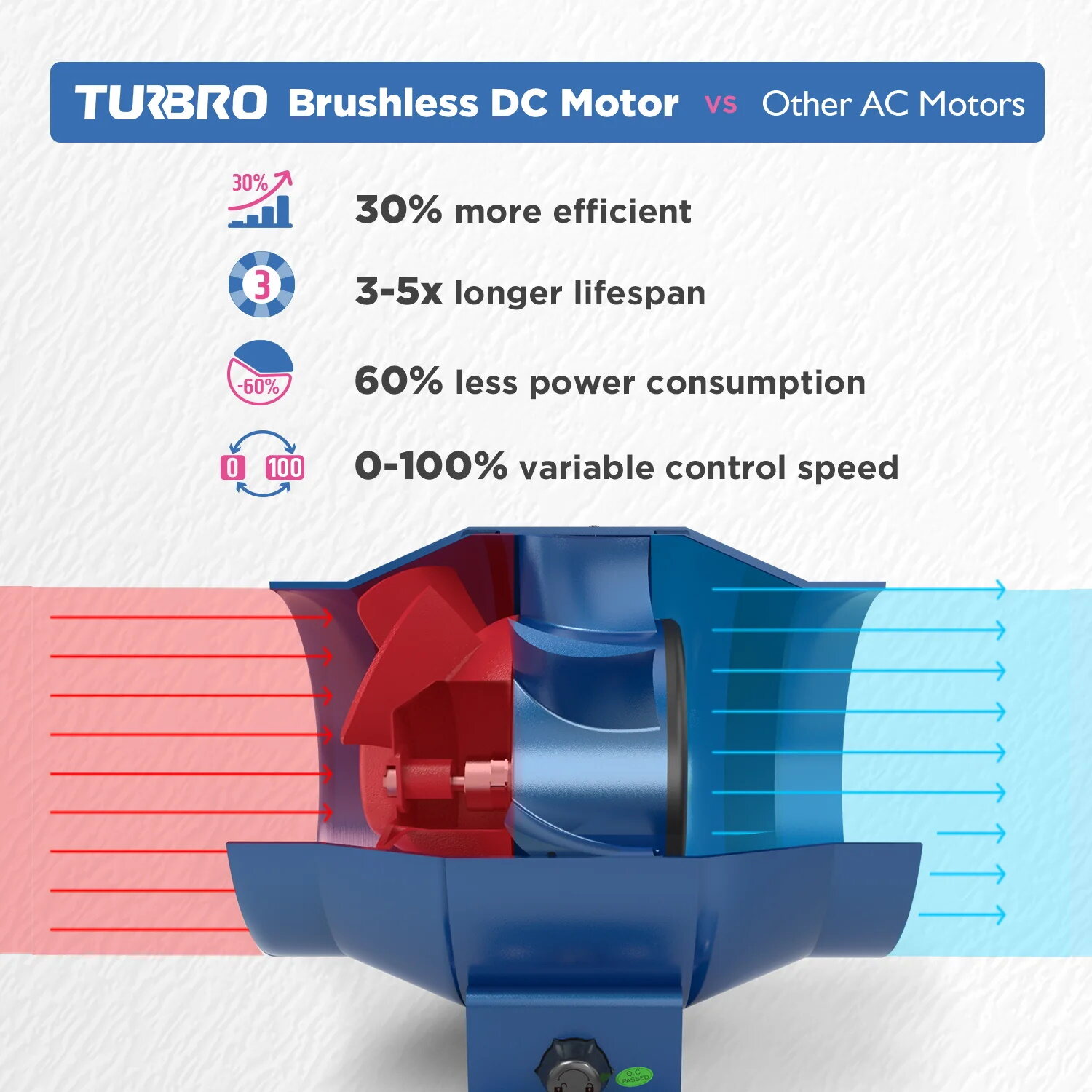 Energy-Efficient Quiet EC Motor
The AirSupply ES4 brushless DC motor (EC motor) performs 30% more efficiently with 60% less power consumption than typical AC motors. It delivers an airflow of 195 CFM at 5000 RPM while using only 18 watts of power.
$500.00 $400.00 $100.00
JOIN OUR NEWSLETTER!