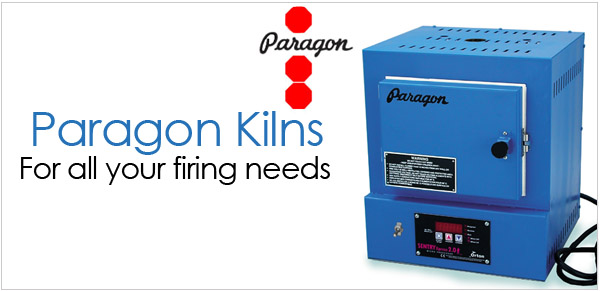 Paragon Kilns
Kilns and Furnaces for ceramics, pottery, heat treating, enameling, dentistry, laboratory testing and glass fusing. Better Designed Kilns!
What Makes A Paragon Product Better
With over 4,000 kiln products to choose from, Paragon has the largest selection in the industry. Paragon manufactures everything from small table top kilns like the SC2 for first-time buyers to large production kilns like the Dragon kiln for commercial users. Paragon is the leading manufacturer of small kilns designed for a variety of firing styles, making them the ideal choice for artists dabbling in ceramics, glass, pmc, enameling and more. Whatever your needs are, Paragon has the kiln that is perfectly suited for you.
Paragon uses high quality parts like the legendary Orton Ceramics for all of our digital controllers and uses an ergonomically design with you in mind. Paragon understands that your time and materials are valuable, so they are dedicated to continually improving their kilns to give you consistent and repeatable firings.
To learn more about choosing the right Paragon kiln for you, click here