L&L E28S-3 Easy-Fire Series kiln, 240-volt, single-phase, with added quad elements.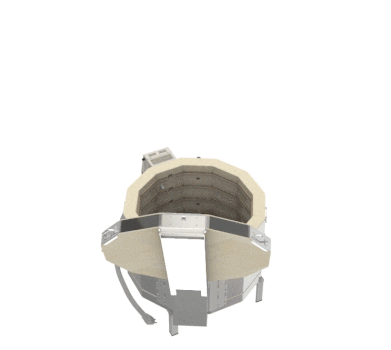 * UPGRADES AND ADD-ONS *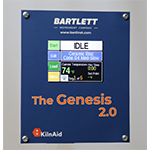 - Genesis Touchscreen Controller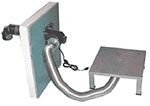 - - L&L Vent-Sure System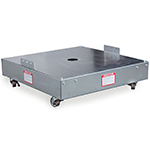 - Rolling Kiln Stand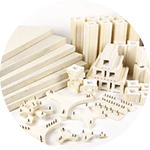 - Ceramic Shop Furniture Kit (Save money and get more!)

We love the Easy Fire Series. L&L is a local company for The Ceramic Shop, and we love to support local business. Why should you choose an L&L kiln? The hallmark of the L&L kilns, what really sets them apart from other kilns, is the Dyna Glow Ceramic Element Holders. They protect your firebrick through years of Cone 6 and Cone 10 firings, promising better heat distribution inside the kiln, and ease in replacement of the elements when it becomes necessary. L&L Kilns are built to last and easy to maintain. L&L has 64 years of experience in making quality kiln products and offering top notch customer service.

Related Items:
Grinding Brick
Gloves
Lift Gate



Comes standard with 3" brick

Please note that addition of Quad Elements does not change the kiln specifications.

Three Year Warranty

Shipping Weight 370 lbs

Furniture/Accessory Kit (not included and available on request) includes:
Six 25-1/2'' half shelves, six each: 1/2'', 1'', 2'', 4'', 6'', and 8'' and a pair of temperature resistant gloves for loading



Watch the DynaTrol Control in action.


Read the specification sheet


Wiring Diagram 1-Phase


Wiring Diagram 3-Phase



Max Firing Temp: Cone 10 (2350F)
Inside Dimensions (inches): 28 Diameter x 18 High
Outside Dimensions: 37W x 48D x 33H
Cubic Feet: 6.8
Amps: 47.9
Breaker Required: 60
Plug: NEMA 6-50
Shipping Weight: 370 lbs