L&L E23S-3 Kiln, 240-volt single-phase, with 3" brick and standard elements.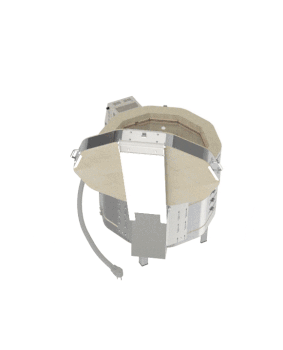 * UPGRADES AND ADD-ONS *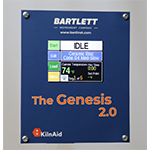 - Genesis Touchscreen Controller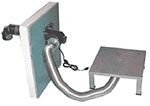 - - L&L Vent-Sure System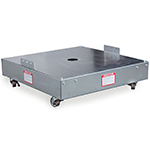 - Rolling Kiln Stand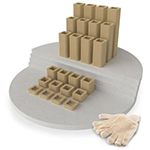 - Standard L&L Furniture Kit - 2.5"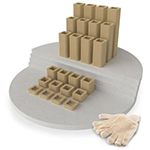 - Standard L&L Furniture Kit - 3"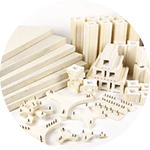 - Ceramic Shop Furniture Kit (Save money and get more!)

We love the Easy Fire Series. L&L is a local company for The Ceramic Shop, and we love to support local business. Why should you choose an L&L kiln? The hallmark of the L&L kilns, what really sets them apart from other kilns, is the Dyna Glow Ceramic Element Holders. They protect your firebrick through years of Cone 6 and Cone 10 firings, promising better heat distribution inside the kiln, and ease in replacement of the elements when it becomes necessary. L&L Kilns are built to last and easy to maintain. L&L has 64 years of experience in making quality kiln products and offering top notch customer service.

Features
DynaTrol with Dynamic Zone Control, 4 preset programs, 6 user defined programs
Thermocouples: Two Heavy-duty 8 gauge with industrial ceramic protection tubes
Hinge: Easy-Lift, Easy-Load Spring Hinge
Stand: Full Support Aluminized stand
Three Year Warranty

Related Items:
Hollow Core Furniture Kit
Lift Gate



Watch the DynaTrol Control in action


Read the specification sheet


Wiring Diagram 1-Phase


Wiring Diagram 3-Phase

Please note that addition of Quad Elements does not change the kiln specifications.



Max Firing Temp: Cone 10 (2350F)
Inside Dimensions (inches): 22.5 Diameter x 18 High
Outside Dimensions: 31W x 42D x 33H
Cubic Feet: 4.4
Amps: 39.4
Breaker Required: 50
Plug: NEMA 6-50
Shipping Weight: 305 lbs