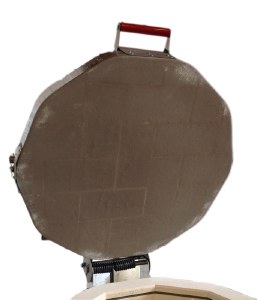 Kiln Lid, Skutt 16 Sided 3"
$1,750.00
Item #: SSLBrick163




Skutt kiln lids are made of the same insulating fire brick that the kiln sides are made of. Skutt lids are coated with surface cement to prevent cracking and brick crumbles from dropping into the kiln. The price shown is for the firebrick lid and flashing band. No hinge hardware is included.

These lids can be used for any kiln that meets the size specifications. Call us today to order your lid or floor. You will need to know the manufacturer and the model so we can order the correct slab
JOIN OUR NEWSLETTER!