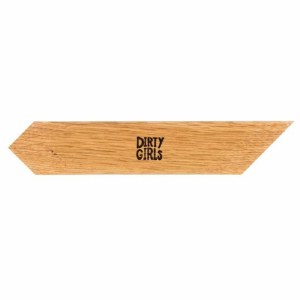 Wooden Tool Dbl End 45x45x45
$9.50 $9.03 $0.47
Item #: DGWT454545
Dirty Girls Double Ended Wooden Shaper Tool is great for both throwing and handbuilding. The bevelled edges on either end allow for undercutting at distinct angles. Ideal for use in cleaning away excess clay along the wheel head, eliminating the need for trimming. Also functions well as a sculptural tool.

This tool allows for 45 degree cuts. This tool is angled in 2 directions at one end, allowing you to create uniquely bevelled edges with precision every time.

Entire tool measures between 6" - 8". Quality wood, made in the USA.
JOIN OUR NEWSLETTER!