Our Retail Store will be closed from May 28th-31st for Memorial Day weekend. Our online store is always open!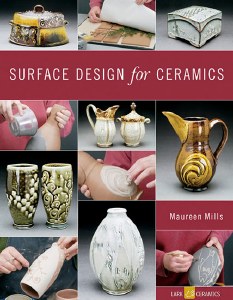 Surface Design For Ceramics
$21.95 $17.56 $4.39
Item #: BSDFC
"Surface Design For Ceramics" by Maureen E. Mills

This invaluable studio reference offers a wealth of practical information to lead you through every phase of ceramic surface embellishment, from the wet and leather-hard stages (faceting, burnishing) through bisque ware (terra sigillata and slip work), to firing (glazing) and post-firing (decals and lusters). There are time-tested recipes throughout, photos of fired pieces, and top-quality gallery pictures.

Pub Date: July 2008
ISBN: 9781579908447
Format: Hardcover with Jacket, 144pp, full color
8 1/2 X 11
JOIN OUR NEWSLETTER!