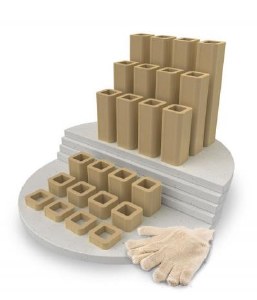 L&L E18S Furniture Kit w kiln
$350.00
Item #: FKLLE18S
This ships for free when purchased at the same time as a new L&L kiln. Please choose from the drop-down menu above whether you're purchasing this kit with a new kiln, or if you only want the furniture kit itself.

Furniture kit for L&L model E18S includes:
-- One 15-1/2" Full-round shelf
-- Four 15-1/2" Half-round shelves
-- Six each of 1/2", 1", 2", 4", 6", & 8" high 1-1/2" square ceramic posts
-- A pair of heat-resistant gloves

Shipping weight - 55 lbs.
JOIN OUR NEWSLETTER!