Amaco #480, Stoneware 50lbDISC
$50.00
Item #: AC480
Priced per 50 pound box.

Stoneware without Grog
Cone 5 - Cone 10

Stoneware Body No. 480 is a warm buff color peppered with dark spots. The absence of grog gives the clay a smoother surface & is more plastic. It is excellent for throwing, hand building & casting, but is not as suitable as regular No. 48 for sculpture.

*PLEASE NOTE* 25 lb increment does not apply for Amaco- order by 50 lb box only.

To purchase a clay regularly stocked by The Ceramic Shop, consider changing to MC403 or S112. Click the images below!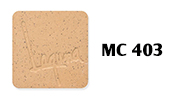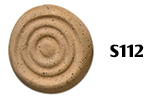 JOIN OUR NEWSLETTER!