Our online shop is always open!
Attention local customers: our retail store is closed until further notice, please click HERE for more information.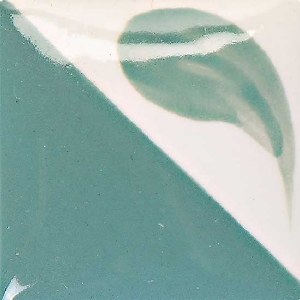 152 Bright Blue Spruce Concept
$3.80 $2.85 $0.95
Item #: DCN152
2 oz Underglaze

Duncan Concept Underglazes are a popular choice for ceramic artists, school teachers, and contemporary potters--available in a multitude of vibrant colors in a balanced palette of compatible hues of light, bright and dark colors, making color selection easy.

Duncan Concepts® Underglazes versatile formula allows you to create translucent designs with one coat or solid coverage with three. They're also nontoxic and food-safe with the application of three solid coats or when food-safe clear glaze is applied over them.

Duncan Concepts Underglazes should be applied to cone 04 bisque ware and fired to cone 06. Concepts Underglazes work well up to cones 5/6 as well, but a test piece is recommended.
JOIN OUR NEWSLETTER!