Our online shop is always open!
Attention local customers: our retail store is closed until further notice, please click HERE for more information.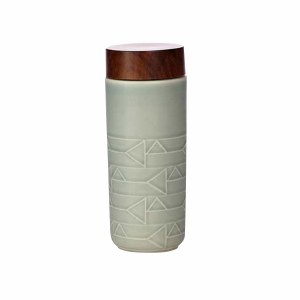 Acera The Alchemical Tumbler
$67.00 $53.60 $13.40
Item #: ATAT
Pyramid and diamond facet shapes, both fundamental to alchemy, are thought to create harmonious frequencies that bring purity and balance. In Acera's evocative horizontal design, they merge and flow together as if powered by an unseen current.

Hand-painted gold over a white glaze with wooden lid. Double-wall heat insulation keeps beverages warm for about 90 minutes. 12 ounce (350mL) capacity.
JOIN OUR NEWSLETTER!