Our online shop is always open!
Attention local customers: our retail store is closed until further notice, please click HERE for more information.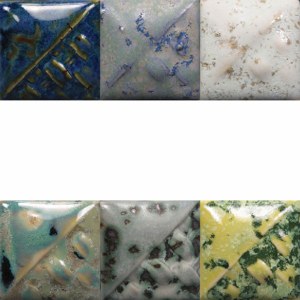 Mayco Stoneware Crystal Kit
$83.00 $62.25 $20.75
Item #: MSWK4
Mayco Stoneware Glaze assortment kits offer a variety of colors, finishes, and endless possibilities for glaze combinations.

This Stoneware Crystal collection provides an assortment of Mayco's unique crystal glazes, designed to expand upon the surface with bursts of color where crystals lay. Use alone or in combination with other Mayco Stoneware glazes. Each kit comes with 6 pints(16oz).

SW-115 Midnight Rain
SW-116 Robin's Egg
SW-118 Sea Salt
SW-146 Aurora Green
SW-147 Moonscape
SW-148 Lime Shower
JOIN OUR NEWSLETTER!