Our online shop is always open!
Attention local customers: our retail store is closed until further notice, please click HERE for more information.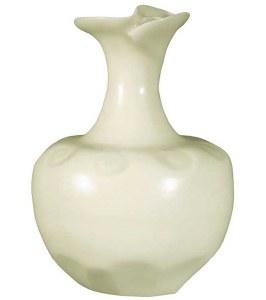 12 Clear Satin High Fire Pint
$14.50 $11.60 $2.90
Item #: AHF12
Amaco Sahara Glaze Discount: mix and match:
6
2.50%
12
6.50%
The Sahara HF glazes are made to fire to cone 5/6 (2205 ºF, 1207ºC/2269ºF, 1243ºC) in oxidation (in an electric kiln). However, with the exception of HF-26(Turquoise), they can also be fired in a reduction atmosphere resulting in different and beautiful surface effects. The Sahara glazes can be applied by brushing, dipping or pouring. The Sahara glazes can be applied next to each other with a slight overlap in order to let them flow slightly into each other. Layering two or more Sahara glazes on top of each other can create infinite effects depending on the different glazes you are using. The Sahara HF glazes are excellent for use on dinnerware and utilitarian ware.

Clear Satin is also available by the gallon or dry, 25 lbs in a five gallon bucket.

Cone 5
1 pint
Food Safe
JOIN OUR NEWSLETTER!