Join us In-Store for our Annual BLOWOUT SALE, Saturday June 3rd (10am-4pm) at our Norristown, PA store!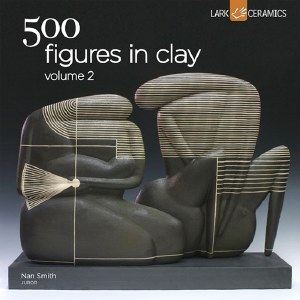 500 Figures in Clay Volume 2
$27.95 $22.36 $5.59
Item #: SFIC
500 Figures in Clay, Volume 2
By: Nan Smith

People have carved figures in clay since prehistoric times-so what can artists bring to the tradition that's distinctive? This breathtaking collection answers that question 500 ways with works by new and emerging ceramicists that chronicle the ongoing exploration of the human form. From rustic creations to postmodern designs, from realistic to abstract, these pieces embody the diversity, imagination, and excellence of today's finest ceramic art.


Pub Date: 2/4/2014
ISBN: 9781454707745
Format: Paperback, 420 Pages, all in color
8.5x11 inches
JOIN OUR NEWSLETTER!