Our Retail Store will be closed from May 28th-31st for Memorial Day weekend. Our online store is always open!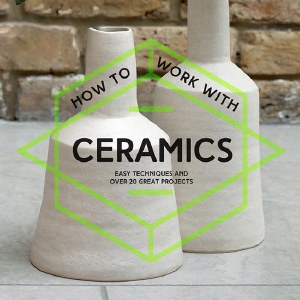 How to Work With Ceramics
$14.95 $11.96 $2.99
Item #: HTWWC
How to Work With Ceramics
By: Collins and Brown

With its diverse collection of techniques and more than 20 inspiring projects, this is the definitive potter's companion!

From pinch pots, coil building, and slab construction to creative throwing practices and moldmaking, this must-have reference for ceramists covers all the basics . . . and beyond. Accompanying photos help newcomers build a strong technical foundation, and the stunning projects, including a square-slabbed dish and porcelain wall boxes, will appeal to potters of every level. There's also a fascinating history of pottery, and a guide to the various types of clays and kilns.


Pub Date: 2/7/2017
ISBN: 9781911163251
Format: Paperback160 Pages, all in color
8.625x8.625 inches
JOIN OUR NEWSLETTER!