Our online shop is always open!
Attention local customers: our retail store is closed until further notice, please click HERE for more information.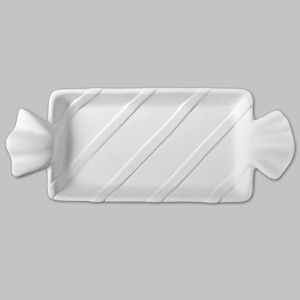 Bisque Wrapped Candy Dish
$8.10
Item #: MBCANDYDISH
This 3.75" x 9.5" diameter hollow bisque ornament ball is pre fired and ready to be glaze!
Making this item perfect for the holidays!
This product should be glazes with low fire cone 06 glazes.

And - if you are local - you can glaze these yourself and then take advantage of The Ceramic Shop's firing services!
JOIN OUR NEWSLETTER!